Difficult to Get Heavy-Duty 150-300t Crawler Cranes?
Recently, in many countries the lead time to get new heavy-duty crawler cranes is very long.
In Japan sometimes it takes one year or even longer to receive such a crane after the order was placed. It has caused serious problems for contractors who have obtained a big project to start in reasonably short period of time. We can solve such problems. High quality, used Japanese crawler cranes are available for immediate delivery. Following pictures show some of them. Please feel free to contact Piling Technologies for details of available machines & the best quotations.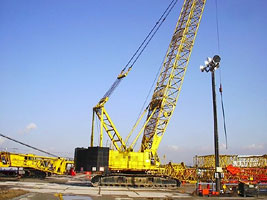 KOBELCO 7150(150 tons)
1989Yr
Boom: 81m + 30m(Jib)
Hook: 4
FOB: Quotations upon request.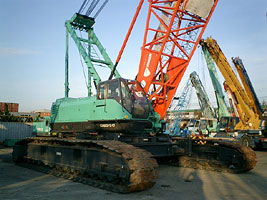 IHI CCH2000(200 tons)
2005Yr / 750Hr
Boom: 66m
Hook: 4(200, 100, 60, 13.5 tons)
FOB: Quotations upon request.


NEWS LIST Click here to see more news.